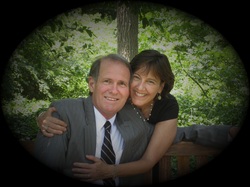 Michael and Donna Martin
Certified Agents
NPN #3418194
---
---
mike@mdmins.com
940-735-1515

Health Insurance
Open Enrollment
Nov. 1, 2018 to
Dec. 15, 2018

If have a "Qualifying Event", you can apply for a health insurance policy within 60 days of the event.
(See Events Below).

Qualifying Events

Got married. Pick a plan by the last day of the month and your coverage can start the first day of the next month.

Had a baby, adopted a child, or placed a child for foster care. Your coverage can start the day of the event — even if you enroll in the plan up to 60 days afterward.

Got divorced or legally separated and lost health insurance. Note: Divorce or legal separation without losing coverage doesn't qualify you for a Special Enrollment Period.

Death. You'll be eligible for a Special Enrollment Period if someone on your Marketplace plan dies and as a result you're no longer eligible for your current health plan.

Losing health coverage

Moving to a new home

A student moving to or from the place they attend school

A seasonal worker moving to or from the place they both live and work

Moving to or from a shelter or other transitional housing. Note: Moving only for medical treatment or staying somewhere for vacation doesn't qualify you for an SEP.
Changes in your income that affect the coverage you qualify for

Gaining membership in a federally recognized tribe or status as an Alaska Native Claims Settlement Act (ANCSA) Corporation shareholder

Becoming a U.S. citizen

Leaving incarceration (jail or prison)

AmeriCorps members starting or ending their service

​Give us a call at:
940-735-1515
or
email us at: mike@mdmins.com
if you have a question. We can help you apply for health coverage at any time inside or outside of "Open Enrollment". Also if you think you qualify for a governmental Subsidy to help you pay for your health insurance, we can help you apply for that subsidy.



Health Insurance


---


​Short - Term Health Insurance Plans
If you need health insurance and it is not during the "Open Enrollment" period, you have the option to apply for a "Short Term" Health Insurance" policy.

---

Dental Insurance

---

Vision Insurance

---

Critical Illness Insurance

---

Disability Insurance

---

Accident Insurance

---

Term Life Insurance

---

Hospital Indemnity Insurance

---

An Alternative to the Traditional Health insurance? Please call me for information at
​940-735-1515.

Click Below to get rates and apply

---
---

Click Here to print a Free Pharmacy Discount Card

The Discount Prescription Drug Card provides discounts on all FDA approved prescription drugs. Individual drug savings can be as high as 20% on brand and 70% on generics at over 54,000 participating pharmacies across the United States. There are no age, income, or enrollment restrictions, so all members of your household are eligible to participate! Print your Discount Prescription Drug Card today and present it to your participating pharmacy. It's that easy!

---

Cigna Global - Expatriate Health Insurance

---

---

Telemedicine

---

More Information Below
Texas Health Insurance
Shopping for health insurance in the state of Texas might seem like a daunting task. You have heard words like exchange, marketplace, public
exchange, private exchange, government exchange and more. Thankfully, there are many options open to Texans who are uninsured. This page will provide you with valuable information for obtaining health coverage and MDM Insurance Solutions can help you through the health insurance process. Read on to learn about the difference between group and individual coverage, the exchange, and marketplace terms. If you want coverage in the individual marketplace or the governmental exchange or if you have a small business and qualify for small group coverage, MDM Insurance Solutions can help you.

The Exchange and Marketplace Terms
The terms exchange and marketplace are places where you can purchase individual health insurance for you and your family. It is also a place where you can find out if you qualify for a governmental subsidy based on your yearly income to help you pay for the policy. The MDM Insurance Solutions website that you are on now offers exchange and marketplace plans at the lowest cost available anywhere. Whether you think you qualify for a subsidy based on your yearly income or if you know you do not qualify for a subsidy based on your yearly income, MDM Insurance Solutions can help you with the process of purchasing health insurance for you and your family. The health insurance companies that we have included on this page will give you an option to find out if you qualify for a governmental subsidy. All you have to do is click a button. If you do qualify, then you will be able to continue shopping for a policy and the subsidy will apply to the quotes. If you do not qualify for the subsidy, you can then find a policy
that fits your needs and budget. If you do not care whether or not you qualify for the governmental subsidy, just do not click the button and continue with your shopping for the health insurance policy that meets your needs and budget.

What Every Texan Should Know About Health Insurance
The type of health insurance familiar to most consumers is group coverage offered by an employer. With group health insurance through your employer the policy is partially paid for by the company on behalf of their employees. The company will contribute a large percentage toward the
monthly premium and you (the employee) will be responsible for paying the difference, about 16-50%.

Unfortunately, companies frequently have a waiting period before new employees can qualify to receive health insurance benefits. If this is the case with your new job, consider getting a short-term policy from the point where your previous coverage ends to the time when your new company's insurance kicks in. A short term plan might not be available though, if you have pre-existing conditions. We can help you with options that are available through MDM Insurance Solutions. Simply visit our company pages for your free quotes or give us a call at 940-735-1515.

Sometimes adding dependents to a company group plan is very expensive. It might be less expensive to cover them with an individual or family policy. MDM Insurance Solutions can help you with this process.

What Happens if I Am Between Jobs
If you've recently lost your job look into extending the coverage you had with your employer through Cobra. With the COBRA program through the federal government you can extend your plan for up to 18 months after losing your job. You will, however, have to pick up the entire premium cost which your employer had previously been paying. For this reason, it is frequently more economical for people who've lost their jobs to get an individual/family insurance policy or a short-term health insurance plan through MDM Insurance Solutions. With individual coverage, you choose the health insurance carrier and benefits you want with the help of MDM Insurance Solutions. We will quote plans for you and your family from all the different carriers available in Texas so that you can choose from a wide price range and spectrum of options to tailor a plan that fits your needs. Even if you are not between jobs, a plan on the individual marketplace through MDM Insurance Solutions could still be the best option for your family. Many companies do not offer benefits to their employees. If your company does not offer group health, getting a health policy through MDM Insurance Solutions make sense.

If you are between jobs click the health insurance company of your choice and enter your zip code into the quoting engine to view the most competitively priced plans in your area with benefits tailored to your needs. Quotes are absolutely free, and you're under no obligation to buy. Our licensed insurance specialists are also available at (940)-735-1515 to answer any questions.

Small Group Plans for Business Owners
If you own a company, you can apply for a small group plan. You must have 2 or more eligible employees who each work at least 30 hours per week. MDM Insurance Solutions can help you by quoting plans for small groups. Simply call us at 940-735-1515.